Web Application Development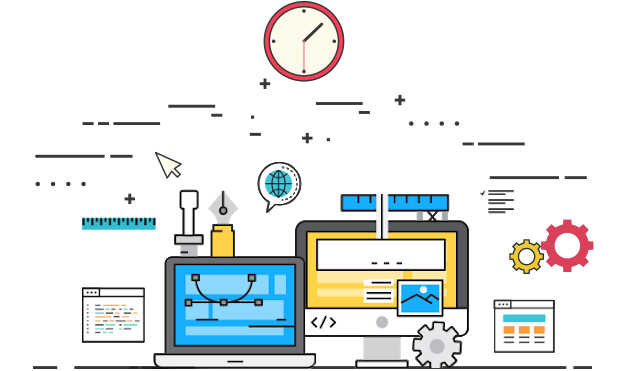 Web Application Development
Your search for a professional partner to develop stunning web applications ends here. Our dedicated web apps developers have successfully delivered dozens of complex and impressive projects for various industries and business domains, which include logistics, banking, insurance, real estate, e-commerce, entertainment, and more.
MOBURA is a leading offshore web app development company based in India. We have been providing best-in-industry web application development services to our eminent clients in India and abroad for the past four years.
We combine agile methodologies with the cutting-edge development technologies for the web, to build the finest web applications. We help our clients to transform their custom portfolios to flexible, modular web applications that can help to grow their business exponentially.
User-Centric Design
With exquisite business domain knowledge, technical proficiency, and proven methodologies, we offer our clients web application solutions that add legitimate value to their business. From small scale businesses to larger enterprises, we have successfully served over 50 development projects.
Software As A Service (SaaS)
SaaS has become a common delivery archetype for many enterprise applications, including office software, messaging services, payroll processing etc. Our Software as a Service (SaaS) helps us deliver tangible benefits to our clients.
Scalability
Our team of designers and developers create exemplary, scalable web application solutions for clients across diverse domains from Banking to Employee management systems to Logistics. We are here to help you with your business from concept to completion, allowing us to bring in new technologies and help your business reach new heights.
Ease of Maintenance
We always strive to be a flexible and transparent associate, working with you to find the proper resolution to your technology challenges on-schedule and within your budget for development as well as maintenance services. From industry best practices to creating great development teams to project delivery and maintenance, we aim to keep you up to date on everything you need to know when it comes to your web application development projects.
Social Advertising Projects
Successful PPC Remarketings
Successful PPC Remarketings
Subscribe to our Newsletter
Join Our Newsletter & Marketing Communication. We'll send you news and offers.